A collection of recommended places not far from the apartment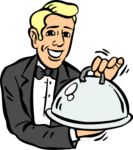 La Tradizionale
via Bergognone 16 - tel. +39 02 42292026
from 12.00 to 14.30 and from 19.00 to 24.00
A restaurant in a former disused factory, completely refurbished.
by tram: line 14 (stop Piazza del Rosario)
Restaurants in the Navigli district
alzaia Naviglio Grande, via Casale, ripa di Porta Ticinese
Navigli district is one of the most famous areas of Milano which is really worth visiting: a wonderful place where to take a stroll during the day.
At night Navigli becomes a buzzy area with a great movida thanks to all its bars and restaurants where young people and not only use to gather.
by tram: line 14 (stop Piazzale Cantore)
Zio Provolone
via Lorenteggio 271 - tel. +39 02 89766096
from 12.00 to 15.00 and from 19.00 to 24.00
Neapolitan pizza and Mediterranean dishes in a bright restaurant nearby the apartment.
on foot
Beato te
via Sant'Anatalone 16 - tel. +39 02 84571533
from 12.00 to 14.30 and from 19.00 to 24.00
A bright spot for lunch and dinner: a very good menu with a variety of dishes
on foot
Tagiura
via Tagiura 5 - tel. +39 02 48950613 (bookings essential)
You might mistake for a bar from the outside. Once inside, walk past the bar and you'll enter into a labyrinth of elegant dining rooms. Tagiura offers both traditional Milanese and regional plates.
by bus: line 50 (stop Bolivar)
Cascina Corba
via dei Gigli 14 - tel. +39 02 4158977
Enjoy a pleasurable meal in a stunning 1600 farmhouse surrounded by greenery. A veritable oasis of calm, where diners can enjoy a unique atmosphere, leaving behind the urban chaos.
by bus: line 64 (stop Primaticcio - Soderini)
Pizzeria Spontini
viale Papiniano 43 - tel. +39 02 83660098
At Spontini's the protagonist is the slice of pizza with tomato, mozzarella and anchovies, a trademark.
by tram: line 14 (stop Coni Zugna – Solari)
Metro line: M2 (stop S. Agostino)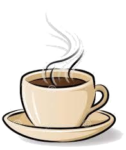 Bar Magenta
via Giosuè Carducci 13
An historic venue in Via Carducci, which has been open since 1907. From breakfast through to after-dinner the venue manages to adapt to suit its clientele throughout the day.
by bus: line 50 (stop Carducci – Mellerio)
Pasticceria Cucchi
corso Genova 1
One of the most famous and oldest pastry shops in Milan
by tram: line 14 (stop Piazza Resistenza Partigiana)
Cioccolatitaliani
alzaia Naviglio Grande, 44
Café, bakery and ice cream shop at the same time.
by tram: line 14 (stop Porta Genova M2)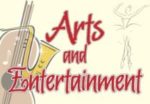 Museo Nazionale della Scienza e della Tecnologia "Leonardo da Vinci"
via San Vittore 21
Italy's largest technical-scientific Museum is also a unique resource for everyone. The staff works with the aim of making it a place for discovery, experience and inspiration accessible to all.
by bus: line 50 (stop Olivetani - G. B. Vico)
Triennale Design Museum
viale Emilio Alemagna 6
A design museum and events venue, inside the Palace of Art building, part of Parco Sempione, adjacent to Castello Sforzesco. It hosts exhibitions and events which highlight contemporary Italian design
by bus: line 50 (stop Cadorna)
Metro lines: M1, M2 (stop Cadorna FN Triennale)
Museo del Novecento
piazza del Duomo 12
Located in the Palazzo dell'Arengario, the Museo del Novecento is a public venue dedicated to collection of Twentieth-Century Art: a simple and linear museum system within an historical building.
by tram: line 14 (stop Duomo)
Metro line: M1 (stop Duomo)
Palazzo Reale
piazza del Duomo 12
A former royal palace with its large halls, refined furnishings and sweeping staircase, is today an important exhibition venue and cultural centre.
by tram: line 14 (stop Duomo)
Metro line: M1(stop Duomo)
Teatro alla Scala
via Filodrammatici 2
A world-renowned opera house
by tram: line 14 (stop Orefici - Cordusio)
Mudec - Museum of Cultures
via Tortona 56
Dedicated to the interdisciplinary research on the world cultures: a place where to dialogue on contemporary themes by the medium of visual, performing and sound art, design and costume.
by tram: line 14 (stop Solari / Stendhal)
Metro line: M2 (stop Porta Genova)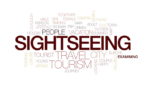 Santa Maria delle Grazie - The last supper
piazza Santa Maria delle Grazie 2
The Last Supper is a late 15th-century mural painting by Leonardo da Vinci in the refectory of the Convent of Santa Maria delle Grazie, Milan.
Remember to book your visit well in advance: demand for viewing the Last Supper utterly outstrips supply!
by bus: line 50 (stop Cadorna)
Metro lines: M1, M2 (stop Cadorna FN Triennale)
Duomo di Milano
piazza del Duomo 18
The Duomo is the cathedral church of Milan. The Gothic cathedral took nearly six centuries to complete. It is the fifth largest cathedral in the world and the largest in Italy.
by tram: line 14 (stop Duomo)
Metro line: M1 (stop Duomo)
Castello Sforzesco
piazza Castello
The Castle is a quadrilateral enclosing the Piazza delle Armi, with its central tower facing the city and two cylindrical towers covered with bosses on each side.
by bus: line 50 (stop Cadorna)
Metro lines: M1, M2 (stop Cadorna FN Triennale)
Naviglio Grande
alzaia Naviglio Grande
The Naviglio Grande was the most important of the Milan "navigli". It was one of the largest post-medieval hydraulic engineering projects, allowing development of commerce, transport and agriculture.
by tram: line 14 (stop Cantore)
Piazza Gae Aulenti
The square and the surrounding buildings are the results of the regeneration of the neighbourhoods Garibaldi, Isola and Varesine. The area is a mix between the city's historic centre and the financial district. The square is surrounded by various buildings, all with a surprising design. The most impressive is the 231-meters tall Unicredit Tower, which is currently the highest skyscraper in Italy: to enjoy one of the best panoramic views of Milan, you can climb to the top of the tower. Another of the highlights is The Vertical Forest, a pair of towers covered by 2.000 species of plants. A footbridge connects the square to the Corso Como, one of Miln's liveliest streets with plenty of stores, restaurants and bars.
by tram: line 14 (stop Cusani)
Metro lines: M2, M5 (stop Garibaldi FS)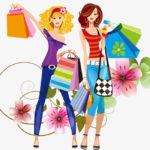 Via Montenapoleone
An upscale shopping street, famous for its ready-to-wear fashion and jewelry shops. It is the most important street of the Milan fashion district known as the Quadrilatero della moda.
Metro line: M3 (stop Montenapoleone)
Via della Spiga
One of Milan's most prestigious and upscale shopping streets, forming the north-east boundary of the luxurious Quadrilatero della Moda (literally, "fashion quadrilateral).
Metro line: M3 (stop Montenapoleone)
Corso Buenos Aires
Corso Buenos Aires is the "high street" shopping area of Milan. This is not the high fashion district, but still good choice if you want to bring something back from overseas.
Metro lines: M1 (stop Porta Venezia; stop Lima), M2 (stop Loreto)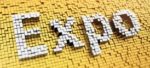 Fieramilano Rho
Big trade fairs, events and large international conferences.
Metro line: M1 (stop Rho FieraMilano)
Fieramilanocity
Fieramilanocity is Fiera Milano's downtown exhibition venue. This facility hosts events that require relatively limited space or a location in the city, due to the products involved.
Metro lines: M1, M5 (stop Lotto)
Destinazione Milano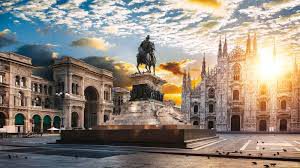 Milan can boast a network of art, history and culture that will enrich the experience of all foreign guests: suffice it to note La Scala and the Piccolo Teatro, Da Vinci's Last Supper and the Pinacoteca di Brera art Gallery.
Thanks to its position, the city is an ideal point of departure for other international guest destinations. It's a little over an hour by train or car to the lake Como, the lake Maggiore or to the Alps, the highest mountain peaks in Europe or to the Mediterranean Sea of Liguria. Traveling by high speed train guests can reach Turin in 45 minutes, Bologna in little over an hour, Florence in 2 hours and Rome in 3 hours. Even Verona and Venice are just a few hours away.
Staying in Milan will offer you unique opportunities for enjoyable trips amidst the natural beauties of the nearby Lombardy lakes (lake Maggiore, lake Como, lake Garda, lake Iseo) or the small cities brimming over with the artistic treasures, fabulous artisan boutiques and gourmet restaurants, and for visiting historic residences, natural areas and mountains with enchanting views.