Milano vaunts every possible type of night-time entertainment with hundreds of bars, pubs, breweries, restaurants and discos that have invaded all the main districts: from the Navigli to Isola, Brera and the Colonne di San Lorenzo.
There's something for everyone so, whether you're a student, professional or VIP, there are options to suit all budgets. Each neighbourhood has its own vibe. Join us for a tour of the different districts to check out the Milano Night Life.
Brera
If we pointed a finger at the centre of the city map, we'd be in Brera: famous for its beautiful Pinacoteca, one of the largest art galleries in Italy, this district was the original artists' quarter. Brera has always been the meeting point for famous habitués from the world of culture, fashion and entertainment and, still today, the indoor and pavement venues have an international and bohemian vibe.
Corso Sempione
From Brera let's move towards Corso Sempione. This urban area is a haven for young creatives and professionals who revel in its elite cosmopolitan scene. There's nothing downbeat about Corso Sempione, the buzz is vibrant: the numerous trendy clubs and lounge bars are famous for their excellent cocktails prepared by expert mixologists against a soundtrack of the latest music trends.
Corso Como and Garibaldi
Now let's sashay over to nearby Corso Como and the revamped Garibaldi area with its towering new skyscrapers designed by famous archistars (including the eye-catching Vertical Forest), contemporary street lighting and piazzas that have been completely transformed in style and use, such as the famous Piazza Gae Aulenti.
The clubs here are uber trendy and the most fashionable discos always have celebrity clientele on their guest lists. If you had to come up with an alphabet to best describe this part of Milan then you could start off with Avant-garde, Beautiful, Cool…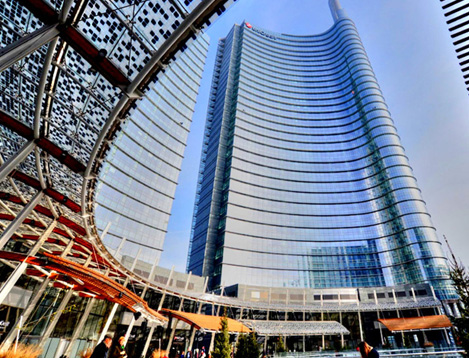 Isola
From Piazza Gae Aulenti, a panoramic walkway leads us to Isola, the former working-class neighbourhood that, thanks to a slick makeover, has almost magically transformed into an alternative and very attractive district, whilst still managing to maintain a good dose of its Milanese character.
Tradition melds with ethnicity in this quirky neighbourhood which is known for its excellent jazz venues thanks mainly to Blue Note, the music club and restaurant - defined as the Temple of Jazz - that always guarantees a prestigious line-up featuring the most celebrated national and international artists.
Porta Romana
Heading slightly south of the centre we get to Porta Romana where the evening can be spent enjoying other musical genres such as rock, ambient and 80's dance. The choice is all yours: there are a number of themed venues flaunting eclectic décor, plus, exclusive intimate interiors for those who want to enjoy a more romantic evening.
There are plenty of excellent restaurants to satisfy all tastes, plus, typical bars symbolic of the swinging Milano da Bere era, where customers pick up their drinks at the bar and then gather in groups outside the venue to socialize non-stop with friends.
Navigli
Let's continue on our virtual itinerary to arrive at the legendary Navigli area, the heart of Milanese nightlife. Revellers of all ages pack the countless bars, pubs, breweries and discos offering cocktails, food and music all year round.
And how about a waterside dinner? Some excellent restaurants line the towpaths of the city canals. Many typical venues offer dishes closely linked to tradition but there's no shortage of restaurants with contemporary menus.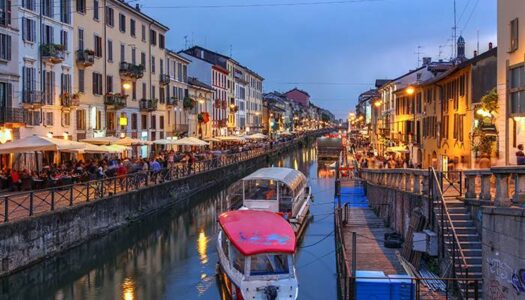 Colonne di San Lorenzo
'See you at the Colonne' is a much-heard phrase in Milano, as many young people like to meet up with friends between Piazza Vetra and via Molino delle Armi at the historic Colonne di San Lorenzo. They gather outside the clubs, beer in hand, standing or sitting on the ground creating an outdoor party vibe against an incredible backdrop.
Indeed, this area is the site of the most famous Corinthian columns in Milano, important Roman traces that survived in time standing proudly in front of the famous basilica of San Lorenzo, a symbiosis between ancient and present. A truly eclectic mix of eateries and bars serve a young, unconventional and vibrant crowd.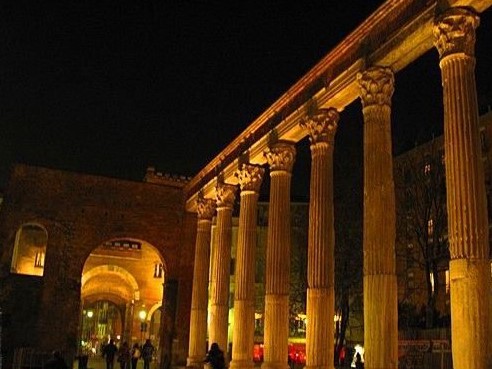 Lambrate
There's something completely different in the air in the outer-lying Lambrate area as we step into the beer kingdom… you name it, there's something for all tastes: lagers, ales, stouts and specials included. Whichever brewery you venture into you'll be guaranteed an excellent product.
As in every city area, there's always one standout location, the historic place par excellence, and Lambrate is no exception: the Birrificio di Lambrate is a small pub known for its British atmosphere and excellent craft beers. Elegant or casual dining and postprandial drinks are on the menu for anyone who wants to spend a relaxed and peaceful evening sipping a glass or two.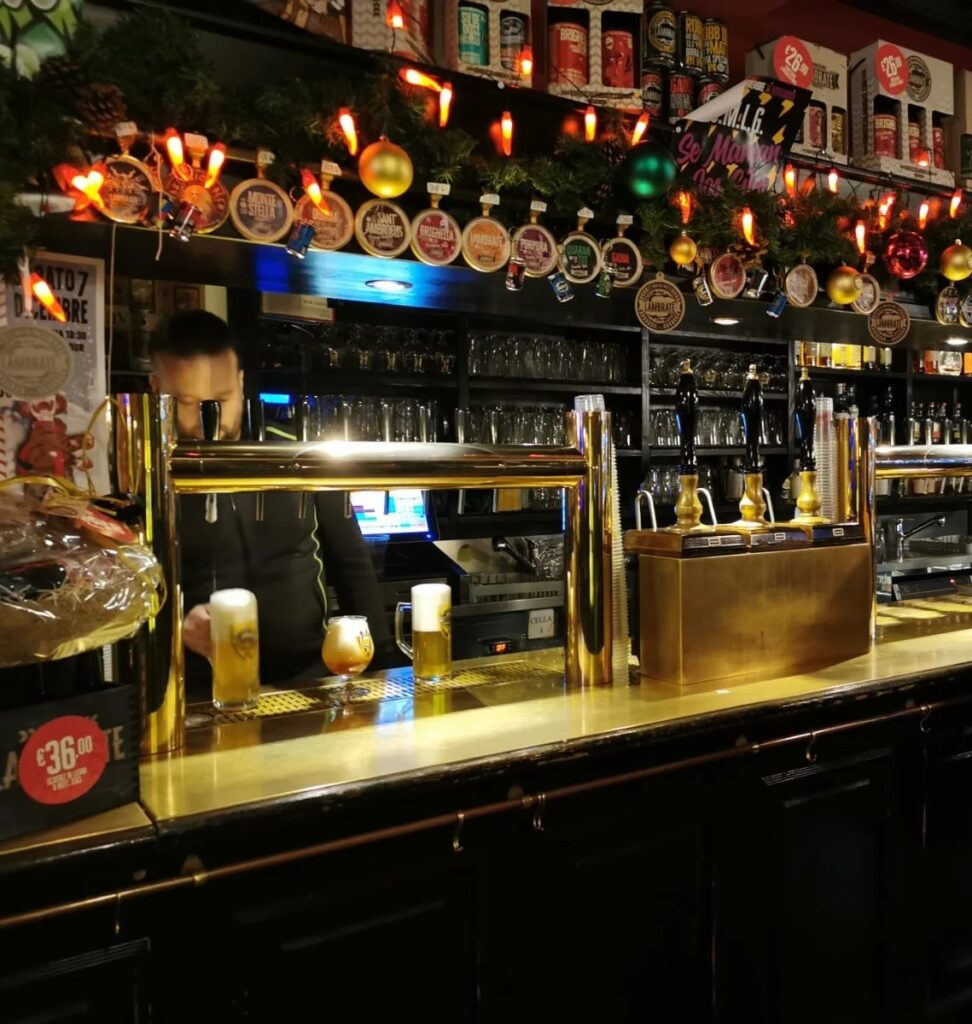 Idroscalo
Now let's leave the city behind us and move on to Milano Beach. Yes! Milano has its own 'seaside': the Idroscalo. Once a stopover for seaplanes, this beautiful green area that surrounds the Idroscalo water basin opens its clubs and discos to become a summer evening destination for Milanese and visitors alike. Whilst access to the Idroscalo is only possible in summer, the whole surrounding area is full of restaurants and bars open all year round.